Day Use Areas
Amenities include:
Parking
Restrooms
Water
Charcoal grills
Picnic tables
Covered pavilions
Playground equipment
Playfield
Access to Oil Creek
Blood Farm
Location: Southern end of the park about one mile from the Rynd Farm entrance off State Rt 8 on State Park Road.
Playground
In 2019 new playground equipment was installed at the Blood Farm Day Use Area.
In 2018,the Friends group received a grant from a charitable fund administered by PNC Bank.
The equipment was installed by park personnel.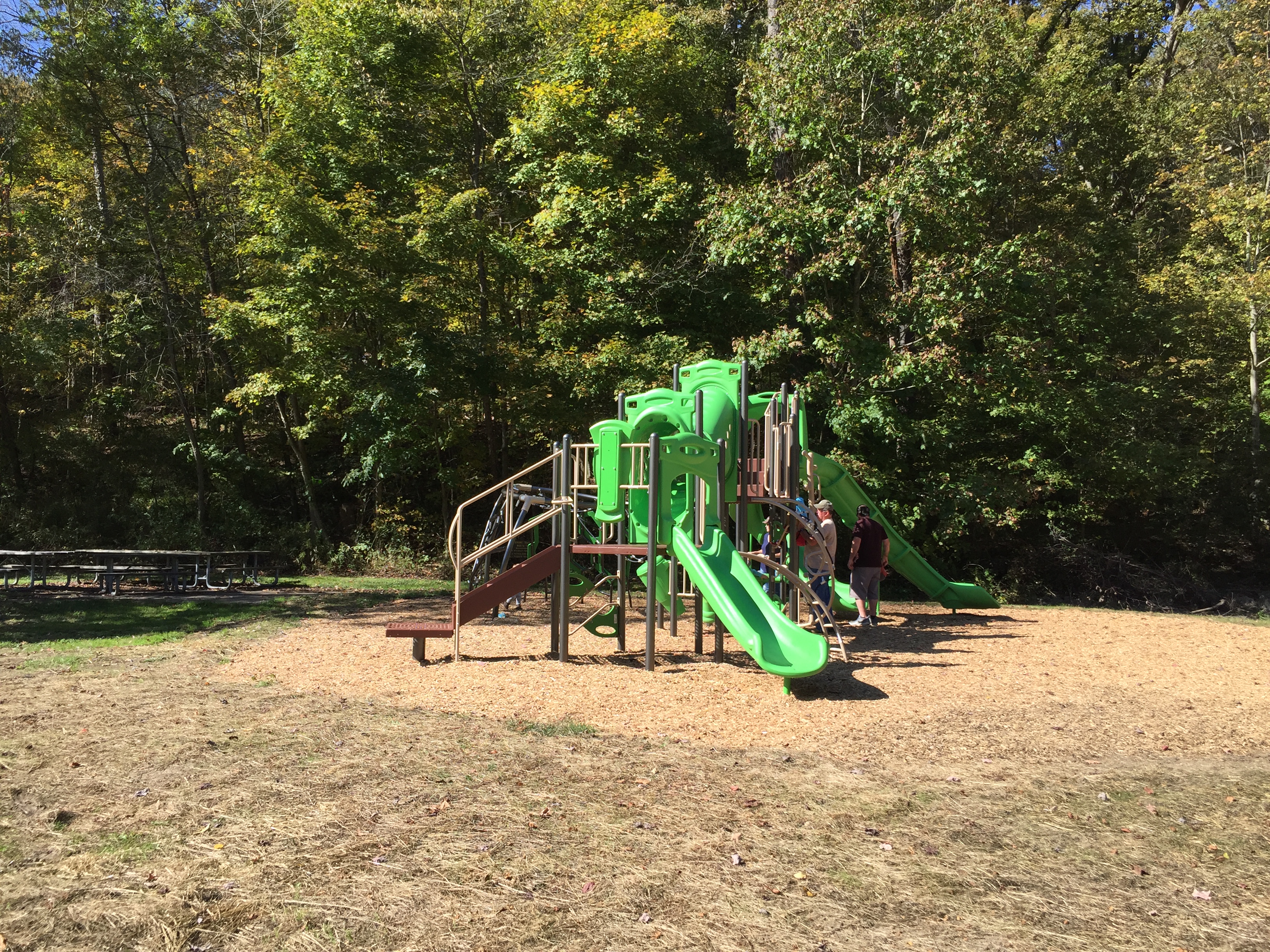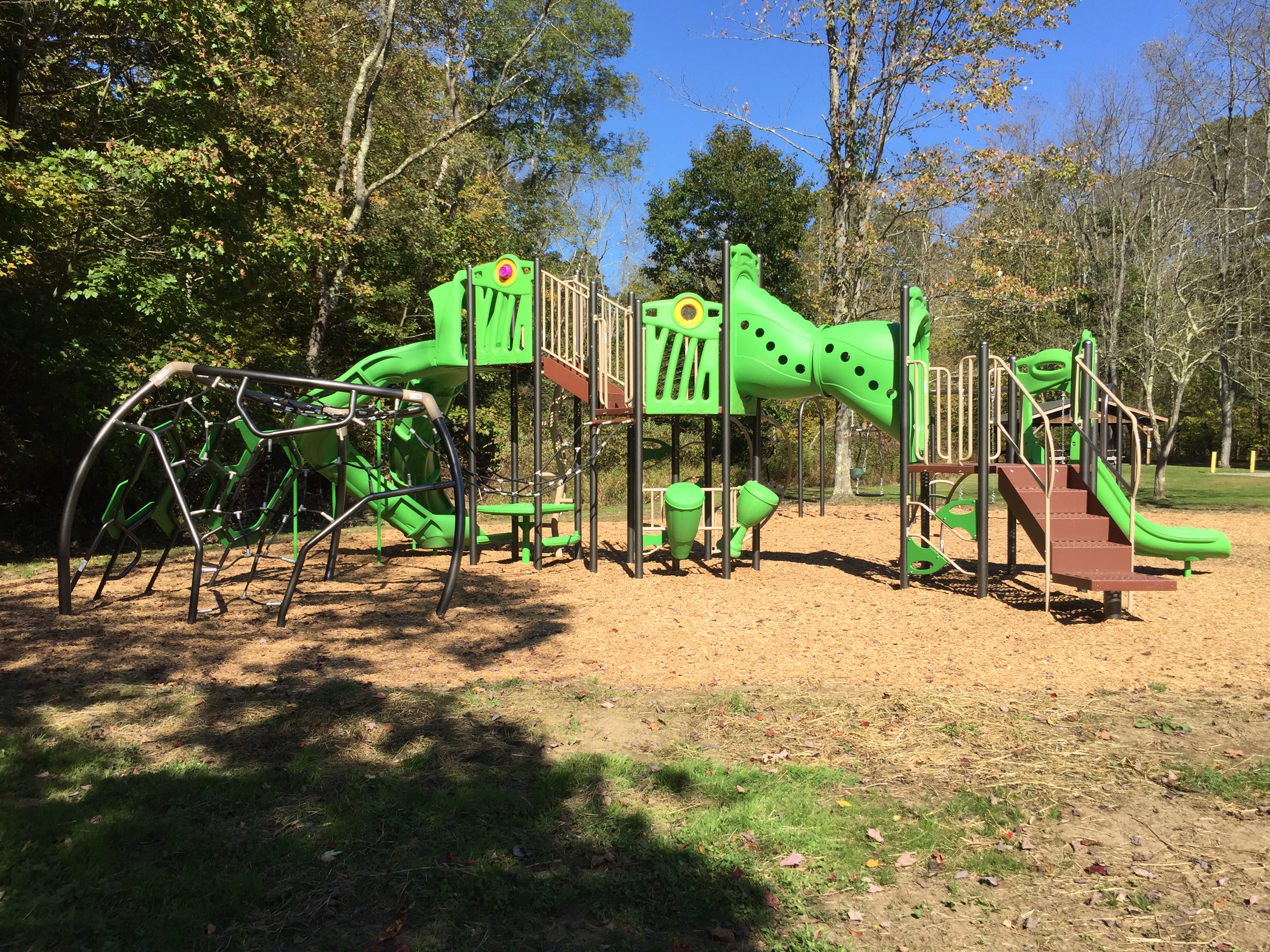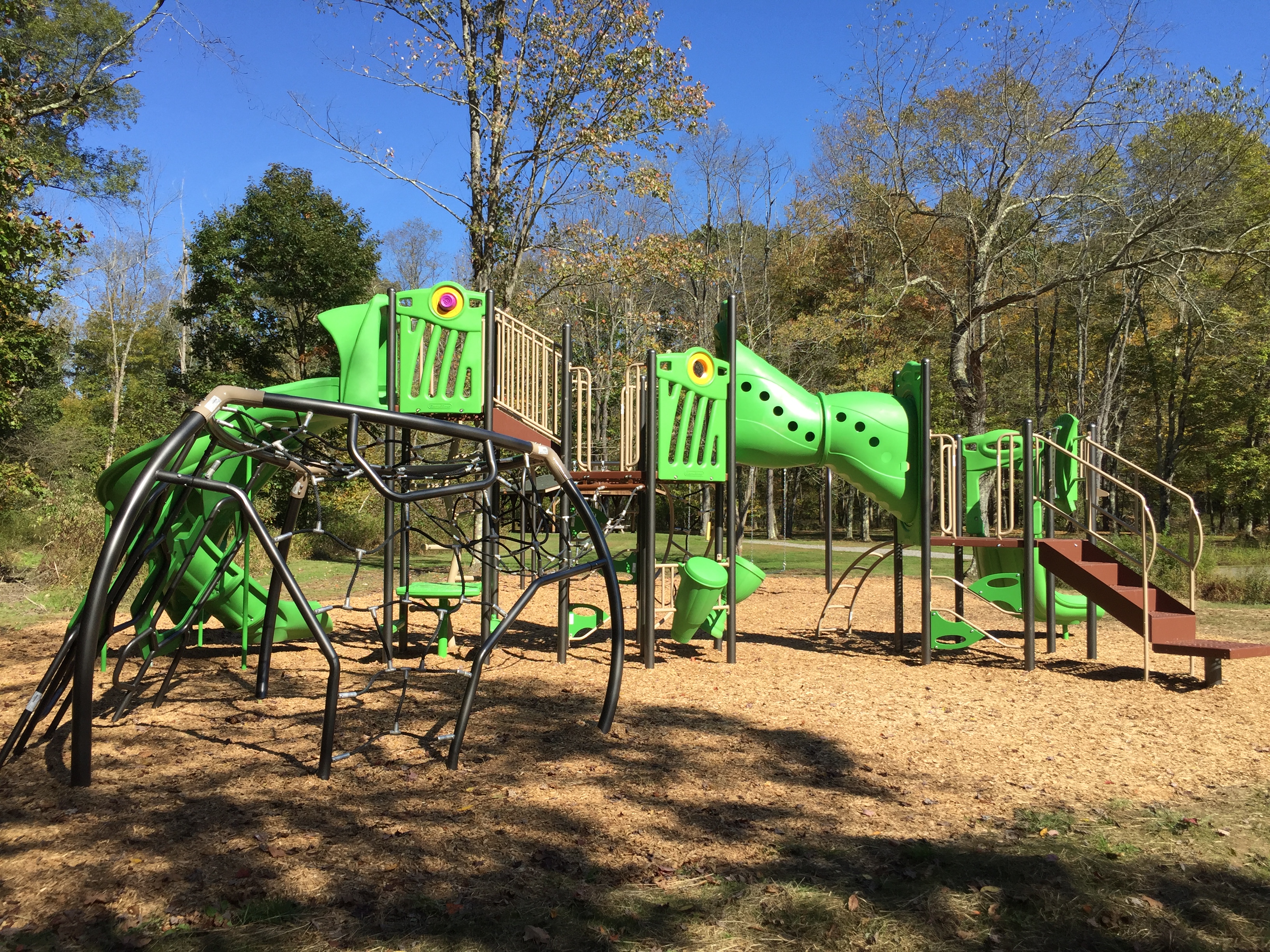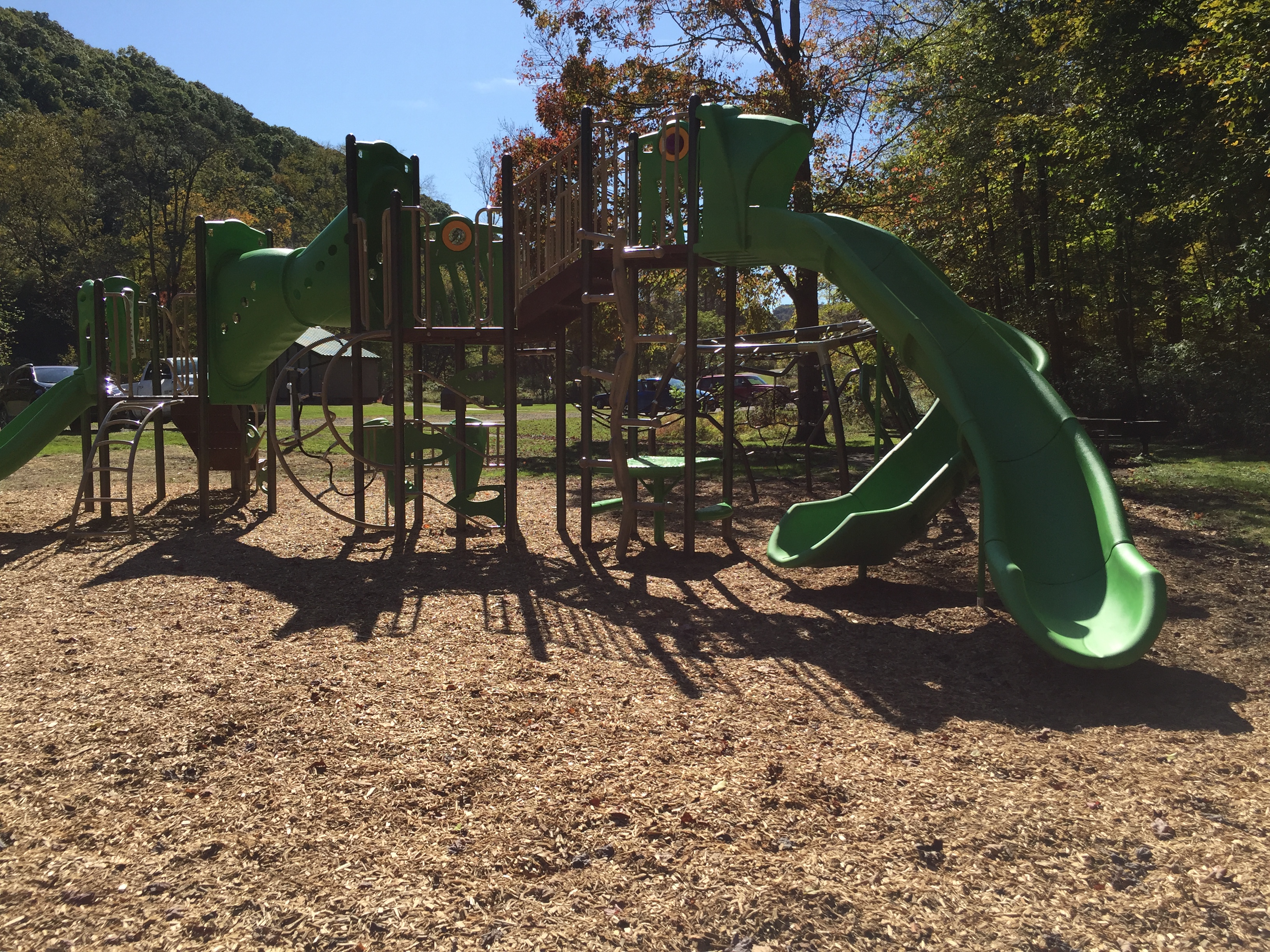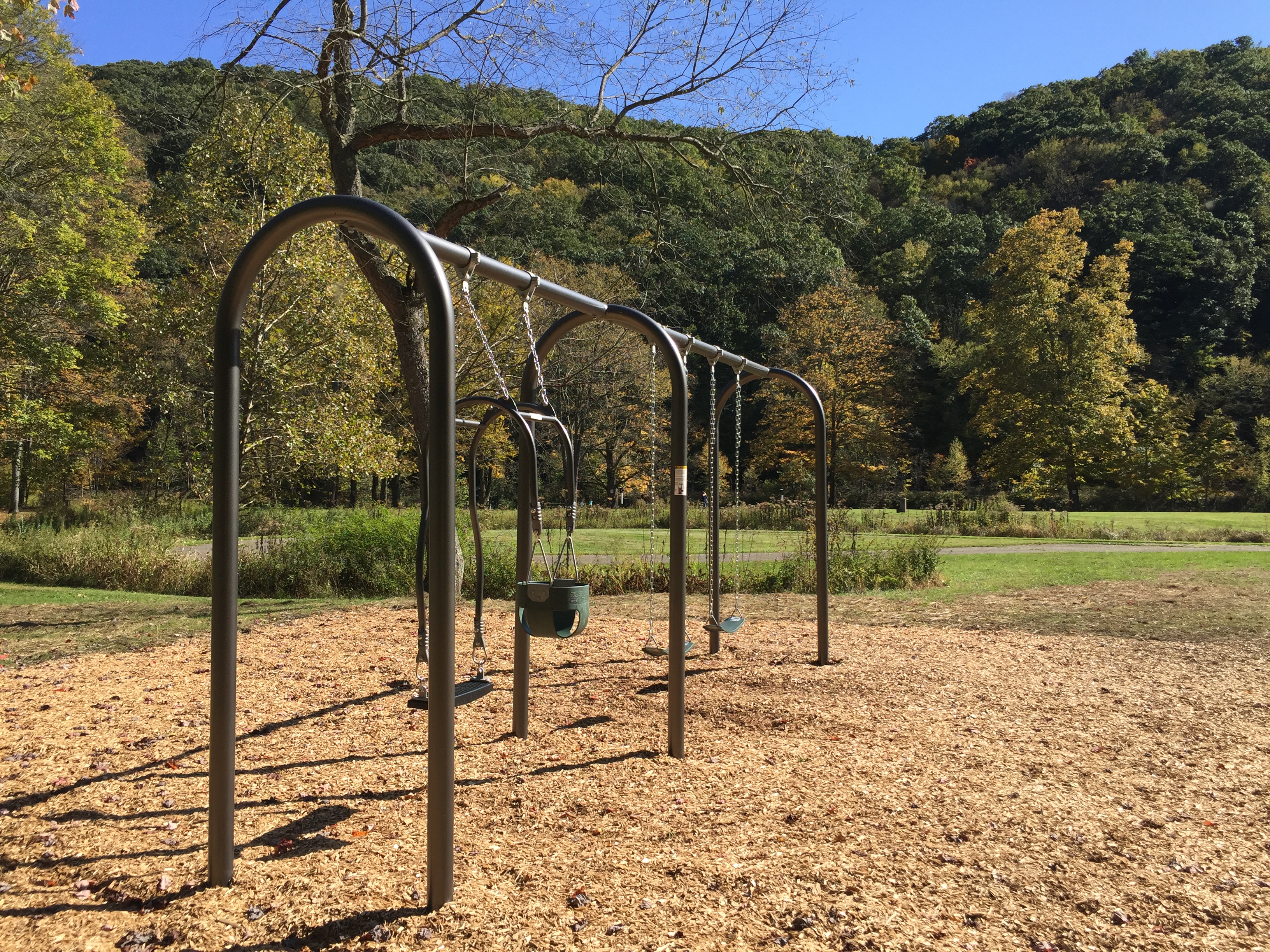 ---
Egbert Farm:
Location: At Petroleum Centre on Plumer Road across from the park office and amphitheater.
Playground
In 2016 Friends of Oil Creek State Park received a grant to purchase new playground equipment for the Petroleum Centre (Egbert Farm) day use area.
The grant was written by Greenways and provided by a charitable fund administered by PNC Bank.
Site preparation and equipment installation was done by park maintenance personnel.
Our thanks to all those involved in this project.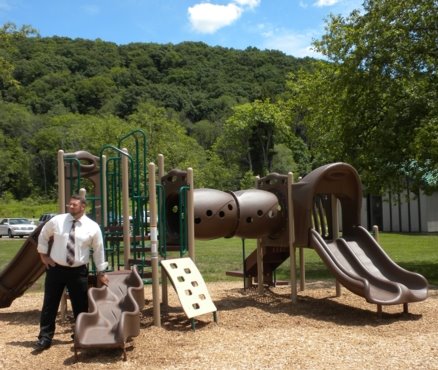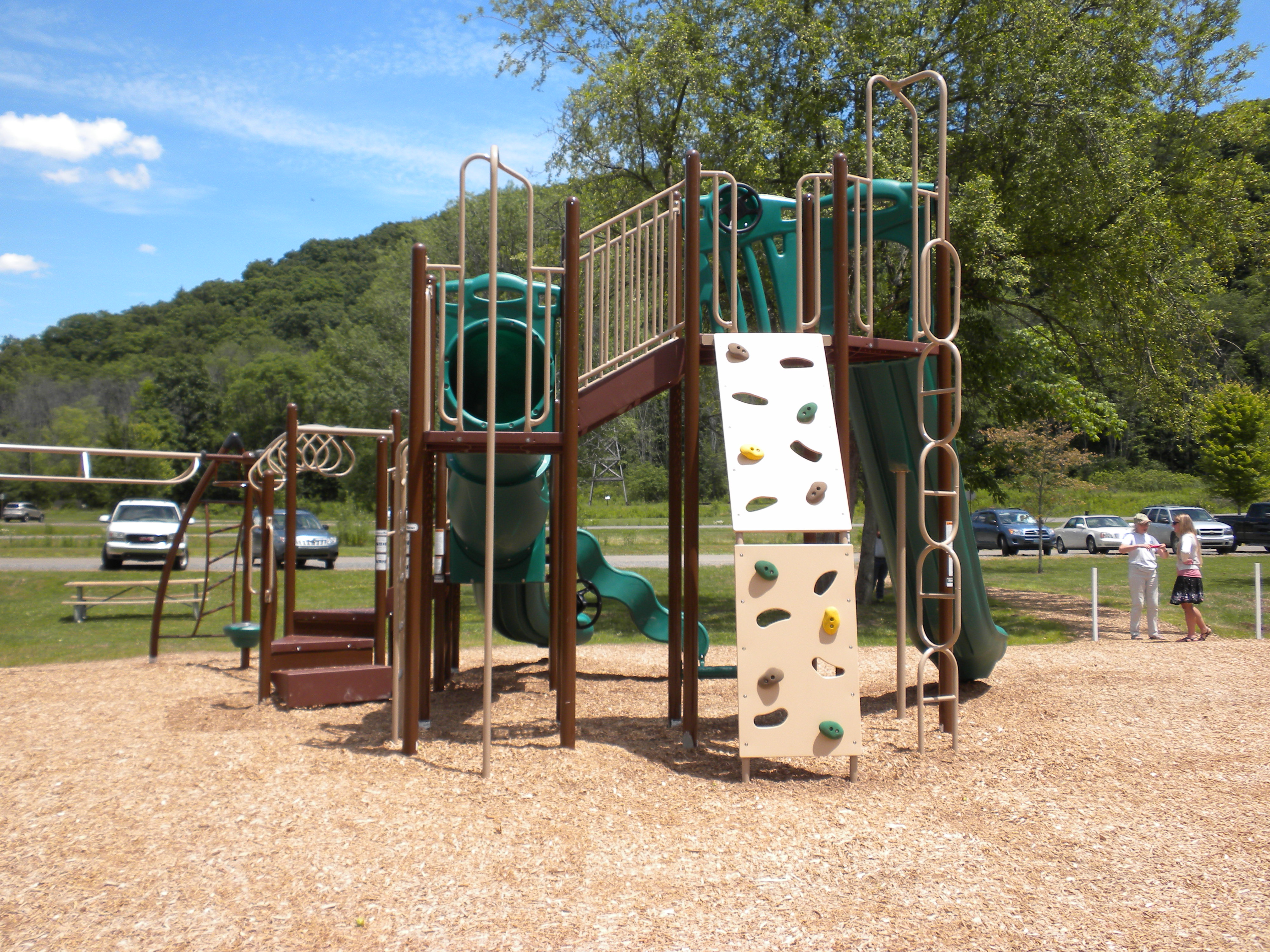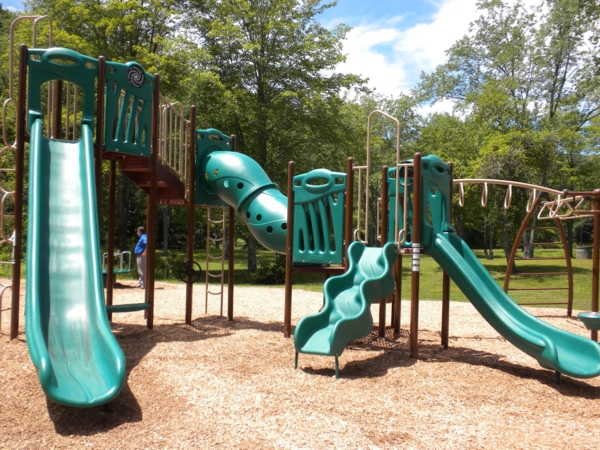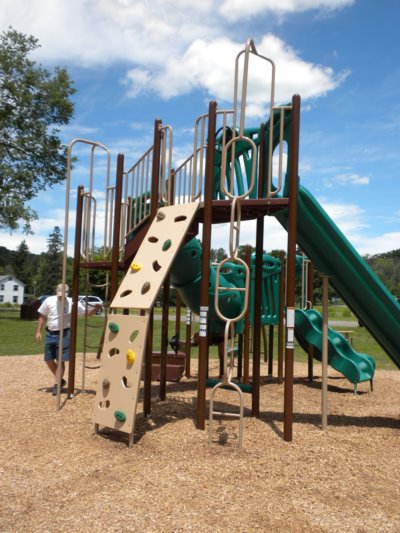 A new solar powered charging station is partially installed at the Blood Farm area.
Additional information will be available soon.
---
Covered Pavilions
Picnic pavilions may be reserved up to 11 months in advance for a fee. Call 888-PA-PARKS or the park office at 814-676-5915 for reservations.
Unreserved picnic pavilions are free on a first-come, first-served basis.
---
---
Train Station Visitor's Center
Just across the bridge from the Egbert Farm is the Visitor's Center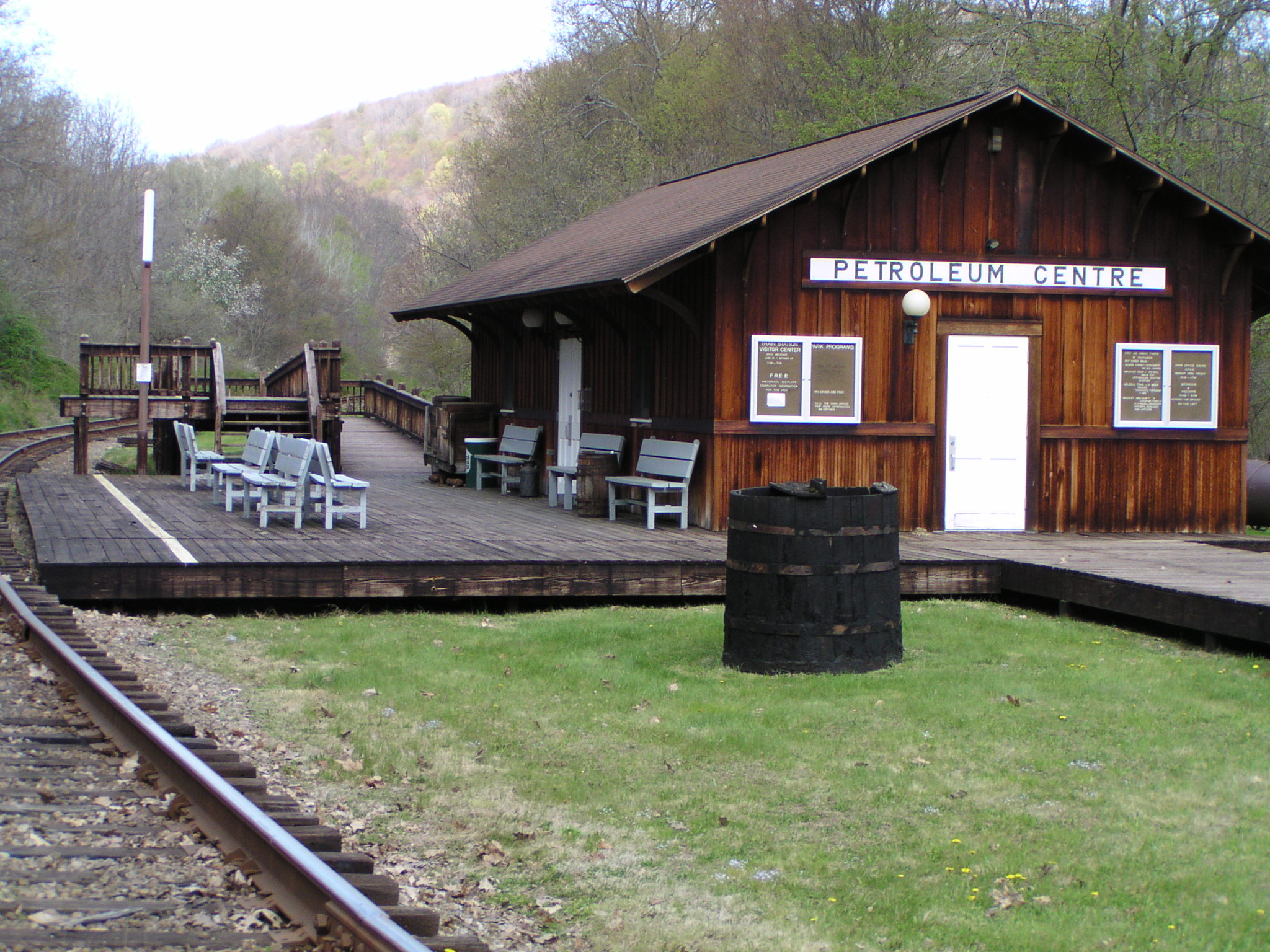 The Oil Creek and Titusville Railroad (OC&T) does site seeing trip from Titusville.
---
Picnic tables and restrooms are also located at key points along the bicycle trail.