Membership
Do you enjoy Oil Creek State Park?
Support Oil Creek State Park and its programs by becoming a member.
Individual $10.00
Family: $25.00
Business/Group/Corporate $100.00
---
Activities and Projects we support include:
Trail Work

Clearing downed trees and branches
Cutting shrubs on trail edges
Building fenders along steep trail edges
Purchase and installation of drainage pipes and water control
Repairing and Painting bridges
Repainting trail blaze markings

Purchase equipment for The Over the Hill Gang
Purchase Playground equipment for Day Use Areas
Equipment and building projects

Purchase and Construction of Storage Sheds
Soil and Mulch for Flower Beds

Summer Biathlon
Chicks-in-the-Sticks (Workshops for Women)
Night Skis
Winterfest - Learn to ski workshops
Orphan Wells - Locate abandoned wells in the park
OC 100 Trail Runs - Dinner prep and service
Grant proposals for park projects (playground equipment and integrative signage)
Educational Program help
---
If you'd like to use a credit card, click the Join Online button below
If you are already a member and wish to pay yearly dues by credit card click the Join Online button below and on the comment line indicate RENEWAL

If you prefer, you may mail a check directly to us.
Make checks payable to PPFF (Pennsylvania Parks and Forests Foundation), with Friends Oil Creek SP on the memo line.
Mail to:
Friends of Oil Creek State Park
305 State Park Road
Oil City PA 16301
Memberships are for one year, January 1 through December 31.
You can download a copy of our Membership Form or Brochure and Membership Form by clicking the underlined link.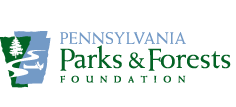 Also consider becoming a member of Pennsylvania Parks and Forests Foundation (PPFF)