Oil Creek 100 Pre-Race Pasta Dinner
Volunteers from the Friends group set up and serve the pre-race pasta dinner.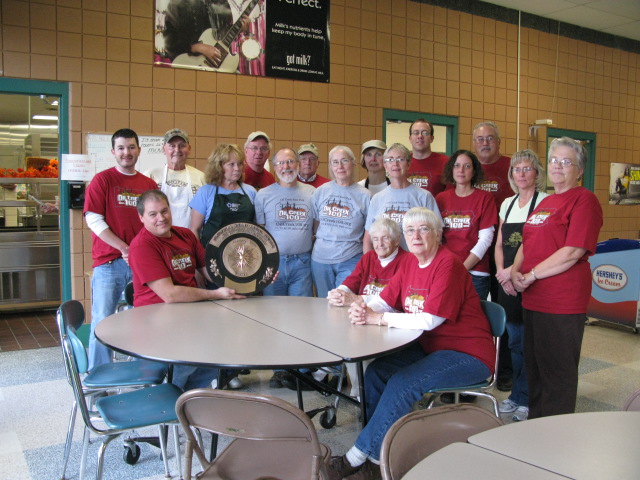 Each year on Thursday, two day before the race, volunteers gather at Titusville Middle school cafeteria to prepare food for the dinner. Cleaning, slicing, dicing, wrapping, stacking and cooking the food that will be served the following day.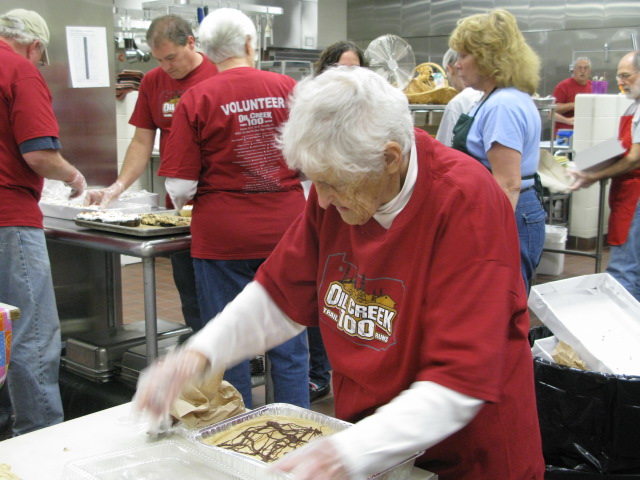 On Friday the day before the race volunteers again gather to prepare the deserts and get food ready for the cafeteria style serving line.