The bridge that crosses Oil Creek has been closed due to structural defficiencies. PennDOT has put the bridge on it's list of bridges that need to be replaced. There is no date set for the replacement. It is estimated that it will be several years before the bridge is replaced. Detour siges have been placed at main intersections. DCNR and PennDOT will be working to keep the park usable by visitors.
This garden will become the Jean Snyder Memorial Garden.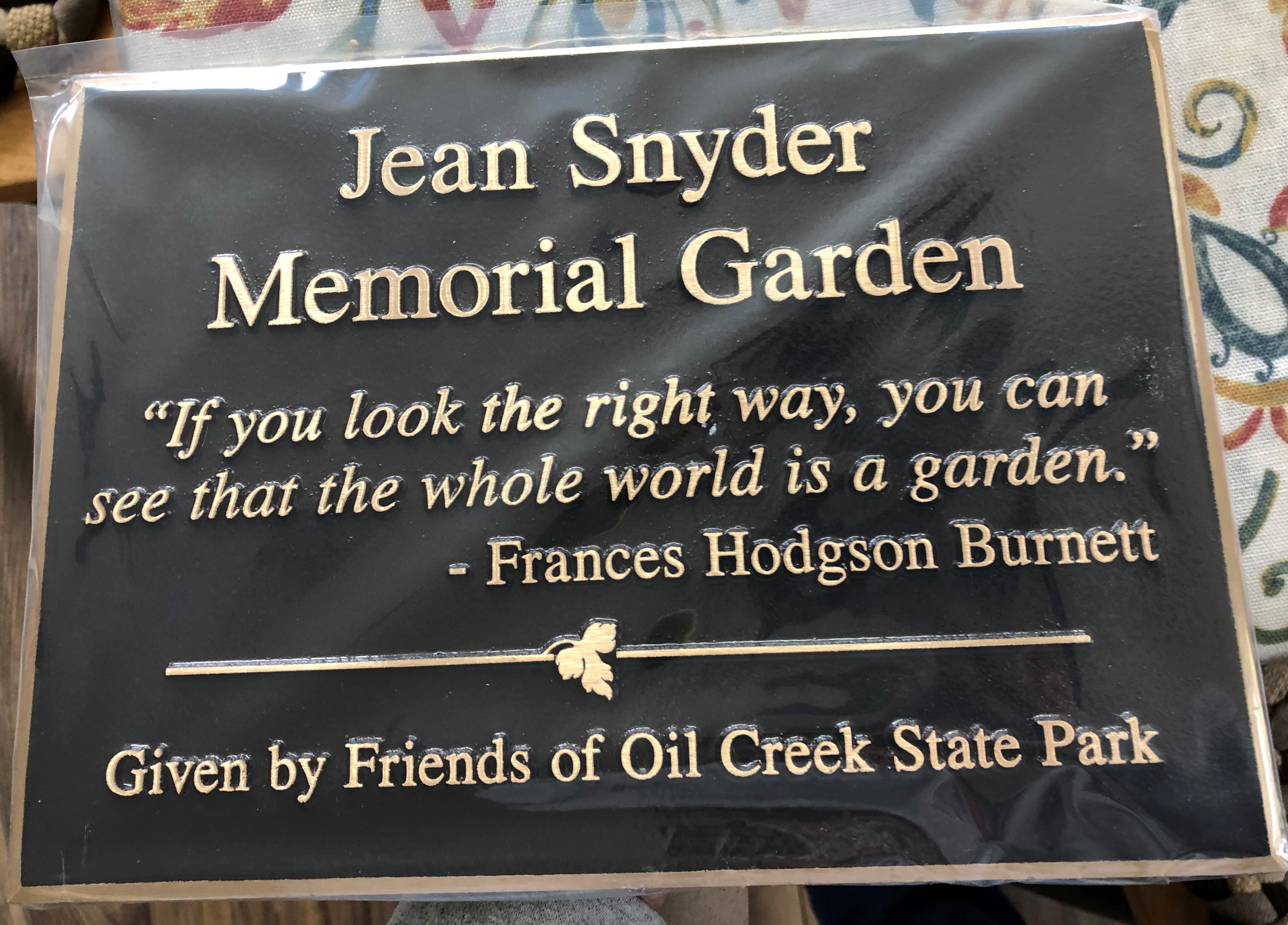 The official dedication will be sometime in June 2022.
Newsletters
---
---